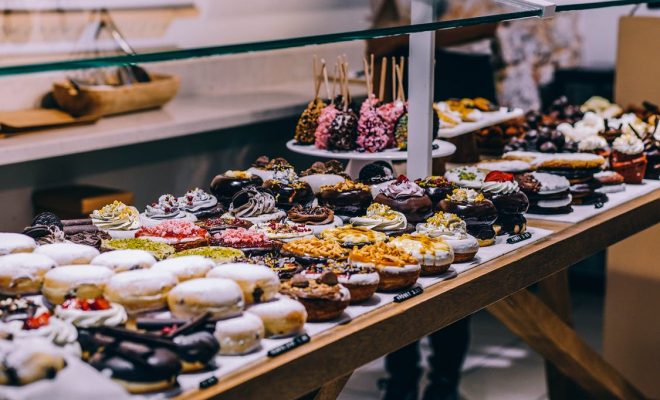 Fast Food Catering
Bagel Buffets For Spontaneous Parties
By
|
Who says that parties should be planned down to the last detail? You can throw a party without stressing over every detail days before the big day! You can create a bagel buffet in under an hour, even in 30 minutes if you live near an Einstein Bagels restaurant.  
Here are a few tips that you can keep in mind when you're throwing a spontaneous party with bagels as the centerpiece.  
Order Them Fresh
Even the best bagels won't be the best when they are eaten cold. Bagels should be eaten as warm as possible, even hot from the oven, so that its crunchy exterior and chewy interior can be enjoyed. Otherwise, these will nothing more than just pieces of bread with a hole in the middle, like a donut but not quite like it.  
For this reason, you should order freshly-baked bagels from the nearest Einstein Bagels restaurant an hour or so before your guests come over. Keep in mind that bagels are best eaten when these are no more than four hours old – five hours, if you're pushing the limit.  
When served warm, a bagel will have a slight cracking sound from the crunchy interior when you bite into it. Your palate should also enjoy the complex flavors that come from the chewy texture of the bagel.  
But if the bagels aren't freshly-baked, you can toast them before serving so that it becomes softer. These should be split in half, placed with the cut side up on a sheet pan, and toasted under the broiler for 60 seconds or so. Be sure to keep an eye on them since you only want lightly toasted bagels, not blackened ones.  
Go for Variety
The great thing about bagels for parties is that these are available in savory and sweet varieties, as well as in large and small (mini) sizes. These are also available in plain versions that can be paired with a wide range of toppings.
You can definitely mix and match the sweet, savory and plain versions so that your guests have choices.  Your choices also include platters so you can be sure that there will be a bagel for each of your guest's preference.
Don't forget the toppings, too. These can include cream cheese in several varieties, such as plain, strawberry, and herbed; sliced heirloom or cherry tomatoes; thinly sliced cucumbers and radishes; smoked salmon; coarse sea salt, and fresh herbs.  
Add refreshing cold drinks, such as fruit juices, and hot beverages like coffee and let your party go into full swing.