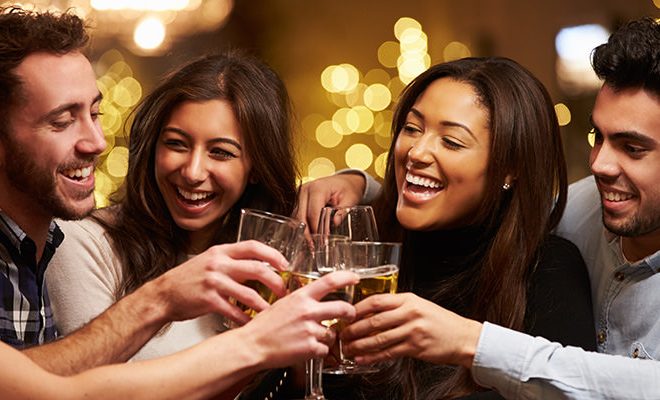 Dine In Catering
Being Happier on Happy Hour Is Possible!
By
|
There's a reason happy hours in bars and restaurants are called happy hours. You and your group of friends will enjoy more food and drinks because of the lower prices (i.e., discounts and/or freebies). You will find happy hours in such places as Bar Louie, a chain of casual dining bars and restaurants in the United States.
But did you know that you can enjoy even lower prices on happy hour? Yes, you can but it will take a little time, energy and effort on your part to do so. Here are a few ways that happy hour becomes happier.  
Deal Vouchers Galore
Happy hour means discounts on your drinks already but you don't have to settle for these discounts. You will find plenty of websites offering bar and restaurant deals, which can be applied during happy hours in many instances. Your finds can include coupons, deal vouchers, and promos that further reduce the costs of your bar and restaurant orders.  
Check in to Social Media
Getting VIP treatment isn't always possible for the average barhopping individual. But when you use social media, you will be surprised that it is, indeed, possible! You can check in to Foursquare and Twitter, for example, to find bars and restaurants that offer specials to out-of-area visitors and to people who use specific hashtags.  
Make Friends with the Bartender
When you are friendly with the bartender, you're more likely to be informed about the special offers on the table. You may be privy to half-priced drinks, buy one and take one offers, and other specials that many of your fellow patrons are unaware of. You may even get the occasional free drinks and get generous pours although you shouldn't abuse these privileges, too.
Go During Longer Happy Hours
While most happy hours in bars and restaurants only extend up to 2 hours after working hours, many of these establishments are also offering variations. You can find happy hours during the day for people who work the graveyard shift and for brunch-goers; during the entire Sundays for groups; and even during the entire night on weekend rave parties.  
The trick in being happier during happy hour, too, is to actually enjoy it instead of worrying about the tab. You will find that when you bring along your friends, your individual tab will be lower, thanks to the fact that you will be splitting the bill among more people.
And when you're browsing through the Bar Louie catering prices for your party, you should also ask about discounts for bulk orders. You may not be in the bar and restaurant for its happy hour but you can bring the happy hour to your place!