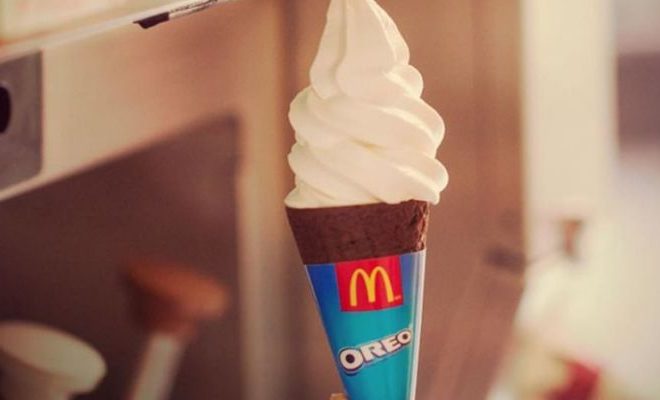 Fast Food Catering
Fast-food Desserts Can Be Healthy, Too!
By
|
Fast-food chains are at the receiving end of flak most of the time. The issues mostly concern the unhealthy food and drinks offered to their customers, which cover men, women and children from almost all walks of life. The burgers, sandwiches, and sides are accused of being too high in fat, sodium, and sugar, among others.
But as studies have shown, fast-food joints have their share of healthy foods, too, such as protein-rich burgers, antioxidant-rich salads, and energy-giving submarine sandwiches. And let's not forget the relatively healthy desserts, too!
Here are our suggestions for the best fast-food desserts. Just keep in mind that portion control is still an absolute must for, indeed, there's no sense in eating five oatmeal raisin cookies and justifying it as healthy.
McDonald's Cookies
Unfortunately, the McDonald's McFlurry with its creamy goodness isn't a healthy dessert choice. But there's good news: You can indulge in one or two oatmeal raisin cookies depending on your main meal. You will like that it contains only 140 calories and 12 grams of sugar so you can enjoy it without feeling guilty – and you can even get a McFlurry once a month, if you really need it.  
Wendy's Frosty
Ah, you simply can't resist the Frosty and French fries combo, especially when you dip your fries into its creamy depths. But instead of going big time on it, you can choose the lesser evil – a vanilla Frosty in junior size. You may be downsizing your portion – the junior-sized Frosty is in the kids' menu – but you're also reducing your calorie (190) and fat (5 grams) consumption.
Taco Bell's Cinnamon Twists  
Let's face it – the Cinnamon Twists are so irresistible that you will likely be twisting your own arm just to enjoy them. But since each serving only has 170 calories, 6 grams of fat, and 12 grams of sugar, you can enjoy them occasionally. Better yet, you can choose a relatively healthier option, the Cinnabon Delights, which has 160 calories, 9 grams of fat, and 10 grams of sugar for every two-pack combo.
Popeyes Hot Cinnamon Apple Pie
Perhaps you can eat more spinach for dinner after indulging in Popeyes Hot Cinnamon Apple Pie, which has 320 calories and 12 grams of sugar. Too much calories to wrap your head around? You should share it with your friend so that you can share in the guilt, too.
Just like when you're choosing your burgers, sides and drinks, you should make deliberate choices when it comes to your desserts. You have to come into a fast-food restaurant with a game plan and, more importantly, with the willpower to stick to it. You don't have to deprive yourself of fast-food fare, indeed!