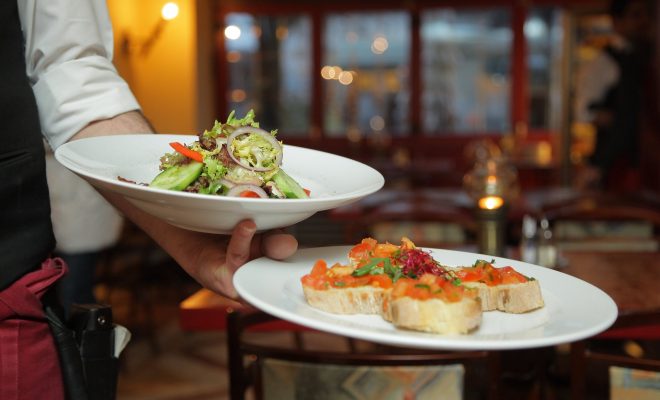 Dine In Catering
Getting People On Board Breakfast Meetings Via Food
By
|
Breakfast business meetings work well in most instances. The invitees will likely attend because these meeting are scheduled when they are just starting their workday so these aren't interfering with their personal lives. The attendees are also more attentive and alert during breakfast times, especially when they have eaten their Waffle House served during the meeting.  
But not everybody will initially be on board breakfast meetings for their own reasons. You mustn't abandon the idea, nonetheless, since there are many things that you can do to persuade the hesitant ones.  
Serve Hot Coffee
Coffee is, of course, the beverage of choice for most people because of its higher caffeine kick than, say, tea, soda and energy drink. Besides, coffee can also be served according to personal preferences, such as black, with or without cream, and with or without sugar. Many people even prefer adding chocolate to their coffee so you may also consider adding the sweet treat to the coffee buffet.  
The coffee and its related accessories from the cups and saucers to the cream and sugar should be available for the attendees as soon as they walk into the meeting venue. If you have service staff on board, such as in the case of a catered business meeting, you have to ensure that they are quick yet friendly.  
And never skimp on the quality of the coffee being served. You not only want the attendees to enjoy the caffeine kick but you also want to encourage them to come into future meetings.  
But since not everybody drinks coffee, a selection of tea should also be included.  
Provide a Delicious Breakfast
The attendees will most likely arrive at the venue already hungry since they skipped breakfast at home in favor of breakfast at work. You must then serve them a filling and delicious breakfast before the meeting proper starts. This way, they feel more alert and attentive so they are more than ready to tackle the agenda.  
There are two ways that breakfast can be served with a minimum of fuss and disruption:
Provide attendees with several grab-and-go items as soon as they arrive and let them eat before the meeting starts. Fruit platters, muffins, pastries, yogurt pots, and granola bars are great ideas.  

Serve a plated breakfast in case the attendees can eat their breakfast while the meeting is getting started. Most breakfast-centric restaurants like the Waffle House may offer plated breakfast; ask about it first.  
While a buffet may seem like a good idea, it isn't because it can break the flow of the meeting. For example, a few people are getting up to get more food in the middle of a presentation so the speaker becomes distracted.