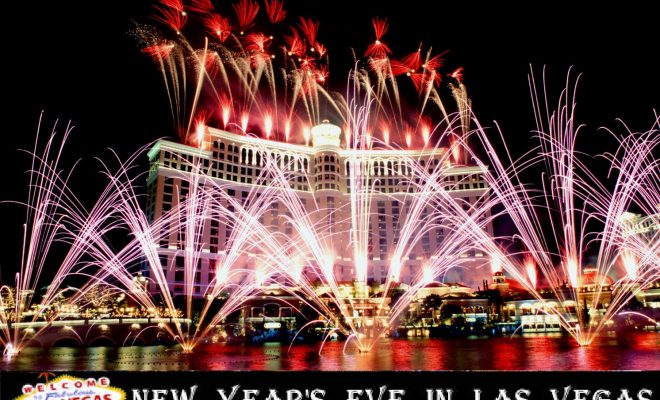 Dine In Catering
Las Vegas Is The Place To Be On New Year's Eve!  
By
|
When it comes to truly world-class entertainment, few cities can rival the grandeur of New Year's Eve parties in Las Vegas. The Sin City throws extravagant entertainment 364 days a year so it doesn't come as a surprise that its New Year's Eve parties are truly over the top!
But even if Las Vegas is the place to be on the last day of the year, it may well also be the place where you will see the last of your dollars.  You should carefully plan your trip there so that it doesn't cost an arm and a leg.  
Book Everything as Early as Possible
This is a no-brainer as the few days before New Year's Eve isn't the best time to book your accommodations, restaurant table, and shows. You have to book at least two months before the event and, thus, get greater discounts.  
When choosing your hotel, location is everything in Las Vegas. It has little to do with prestige and more to do with access to the parties. Unless you mind walking a few kilometers from
The entire strip, including the barricades to hotels, is closed down during the holiday. You will find that only a few crossover points in the main intersections are open. You will likely walk around for an hour or two just to get to the entrance of your hotel.  
Plus, there's absolutely no traffic after 6:00 P.M. on the strip. There are no cabs and buses, which means that the Las Vegas Monorail is the only form of transport. You will also have a difficult time getting to the stations, no thanks to the metal barricades set up along the strip.  
Enjoy the Parties
When you have made the reservations, your next step is preparing yourself for America's party of parties. Known as America's Party, the event is held along the entire 4-mile strip from Russell to Stratosphere starting at 6 PM. You will find yourself amidst thousands of people partying in their silly hats, making noise with their noisemakers, and just getting into the holiday spirit.  
You will also love the spectacular fireworks at Caesar's Palace, MGM Grand, Planet Hollywood, and Treasure Island, among others. You don't even have to be checked into these hotels as the best view are on the streets.
And there's no need to cook your New Year's Eve dinner either! You and your group can get into the buffets in the casinos and hotels to have your fill. You can eat as much as you can for a set price, too.