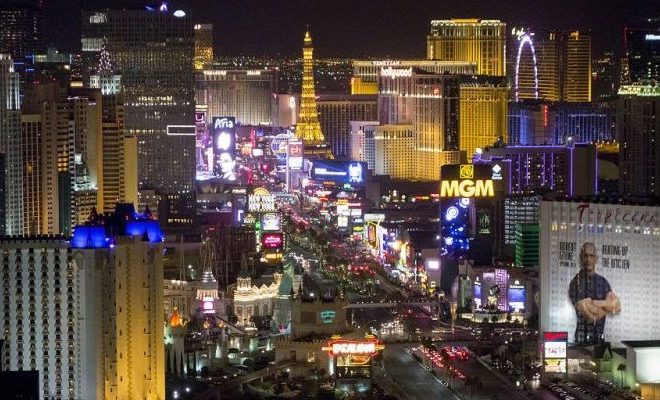 Dine In Catering
Living The Good Life In Las Vegas Without Busting Your Budget
By
|
Las Vegas certainly lives up to its Sin City tag. You will find plenty of casino buffets, standalone restaurants, and holes-in-the-wall joints that will challenge your resolve to stick to your diet. You will also find plenty of entertainment from live shows to circus acts.
But all of these wining and dining, singing and dancing, and gambling costs money, money, and more money! You can end up bankrupt in less than an hour here.
Fortunately, you can still live the good life in the Sin City without busting your budget to smithereens. All it takes is the right attitude and planning your activities.  
Get the Right Attitude
You must look and act like a VIP if you want to get the VIP treatment. This is actually easier than it sounds since not all high rollers in Las Vegas dress like a flashy celebrity. You can dress in your Sunday best, so to speak.
The more important thing is your attitude. You should act as if you don't have a care about where the next meal is coming from. You should leave half-empty glasses and act as if you know what you're doing.
But don't be obnoxious either. You will get better treatment when you treat the staff with courtesy, too.
Get In During the Happy Hour
Keep in mind that prime time seating for five-star restaurants in the Strip is from 8 to 10 in the evening. Since the prices during the 2-hour period are extravagant, you should come during the pre-show and happy hour times. Your best bets are between 4 and 7 in the evening although the actual times will vary between establishments.
Tip: Go to the bar. You don't have to pay for a full table seating but you can still enjoy great food and drinks at low prices. You can also come in during the early evening to enjoy a pre-theater meal – and you don't have to get a theater ticket for it, too.
A few examples of Las Vegas' gourmet restaurants with affordable prices at certain hours are L'Atelier Joel Robuchon at the MGM Grand, Michael Mina at the Bellagio, and Milos at the Cosmopolitan. Better yet, you can check out these hotels' buffets for even better prices.  
You can also try the reverse happy hour strategy. You can get food and drinks for as low as $3 after 10 in the evening in many places. The restaurants cater to the performers finishing their shifts by then.  When you have been in Las Vegas for a month or so, you will also get more useful tips. Your life as a high roller on a low budget will start here.