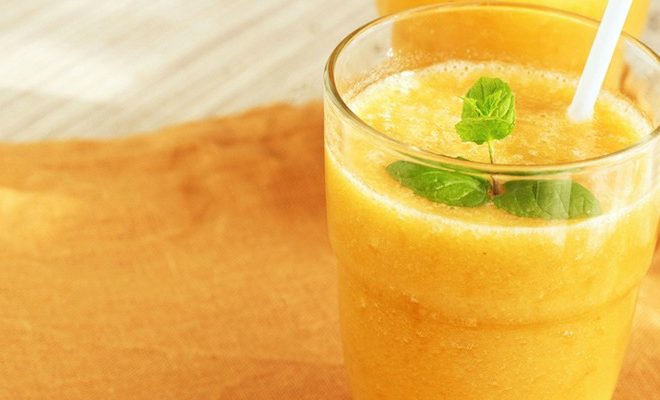 Fast Food Catering
One Smoothie, Five Basic Ingredients
By
|
If you have browsed through a list of Bahama Bucks catering prices, then you have seen that its menu is filled with several delicious, creamy and frothy smoothies. You will be unable to resist the temptation to order at least two types of smoothies to be served during your party – and we can't blame you either.
But what exactly are the ingredients in your Bahama Bucks smoothies? Let's take a look at them.
#1 Liquid Base
Every delicious smoothie has a liquid base for two reasons. It helps in blending the fruits and vegetables, as well as the other ingredients, into a smooth (i.e., lump-free) consistency. It also helps the blade to cut through the solid ingredients, thus, resulting in a successful blending.
The types of liquid base that can be used include water, the healthiest option, as well as milk, fruit juice, and tea.  The amount of liquid base needed depends on the type of fruits and/or vegetables being blended but the normal ratio is 3 cups of diced fruits and/or vegetables to 1-2 cups of liquid base.  
#2 Fruits and Vegetables
The best thing about smoothies is that you can combine almost any type of fruits and veggies into the beverage. You can go for an all-fruits or all-vegetable smoothies or mix and match two or more fruits and vegetables. Your imagination and preferences are the only limits.  
Plus, you can use both raw and cooked as well as frozen and fresh fruits and vegetables. You can also experiment with the ratio of fruits to vegetables although expert recommend a 60-40 fruit-vegetable ratio for green smoothies.  
#3 Thickeners
Every great smoothie has a thick and rich creaminess about it that can only be achieved with thickeners. Don't worry as thickeners don't have to be artificial in nature. You can use mangos, bananas, avocados, and frozen fruits as well as Greek-style yogurt.  
#4 Flavorings and Sweeteners
You may also add natural sweeteners if the fruits aren't enough to satisfy your sweet tooth. This is especially true for vegetable smoothies with relatively bland tastes. Your choices in flavorings and sweeteners include vanilla, honey, maple syrup, apricot nectar, and agave, perhaps a handful of dried fruits or slices of fresh fruit. Even spices, such as nutmeg, cinnamon, and ginger are great options, as well as herbs like basil, parsley and mint.
#5 Extra Ingredients
If you're up for it, you can also order smoothies with nuts, seeds and oats for added texture and flavor, as well as nutrients.
Whatever your choices in ingredients, your smoothies should provide a refreshing and filling feeling that will make you come back for more without feeling too guilty about it.