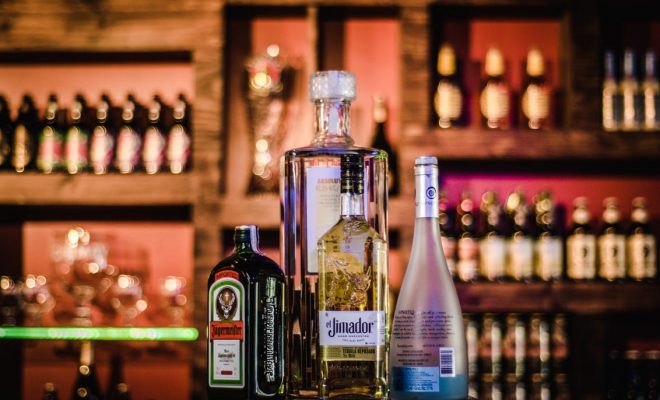 Dine In Catering
Stocking Your Home Bar for the Holidays
By
|
The holidays are among the best time for celebration that, in turn, means drinks and more drinks! But it can be challenging to stock up the alcoholic drinks in your home bar, especially when you're starting from scratch.
Even when your food and drinks will be provided by a Hooters restaurant, you may still add to the cache.  By the way, you should seriously consider catering services for your holiday party for many reasons. You can spend more quality time with your family and less time slaving over the stove.  
Calculate the Quantity
The first step is to calculate the number of drinks that you should buy, a tricky task considering the differences in alcohol capacity between individuals. But there's a rule of thumb that you can follow:
For the first two hours, two drinks per person should suffice.

For the next hour, a drink per person can be enough.  
You should also assume that your guests will have different tastes in alcohol. Yet another rule of thumb: Buy 40% beer, 30% wine, and 30% hard liquor so you have everybody's drinking needs covered.  
For example, if you have 25 adults coming over, you should buy at least 60 bottles of beer, 9 bottles of wine including champagne, and 3 bottles of hard liquor as well as 12 liters of mixers. You can add more if your budget allows it since it's better to have something handy than have to run out to buy more.  You should also consider the alcoholic beverages provided by the Hooters catering staff in your calculations.  
Adopt Cost-saving Measures
If you're pinching pennies for drinks, you will find that even with a less-is-more approach, your guests will still be happy with your selection. Even a basic bar with beer, bourbon, vodka, gin, tequila, brandy, and rum will be sufficient – and even that many options can be considered luxurious! You may even find that your guests will be happy with fewer options for as long as there's enough for everybody.  
A few things to remember in this regard:  
Make 2-3 popular cocktails and stick to them. Your guests will likely drink whatever is available and get into the holiday spirit anyway.  

Serve sparkling wine instead of champagne since both have the same fizzy quality. Artisanal beers are also great alternatives, as well as can be paired with sausages, burgers, and fondue, among other beer-friendly foods.  

Serve inexpensive drinks in fancy pitchers and glasses. You will be surprised at how drinks taste better when presented so beautifully.
But you may also want to have more expensive drinks, such as champagne, handy. You never know when VIPs will come to your house party.