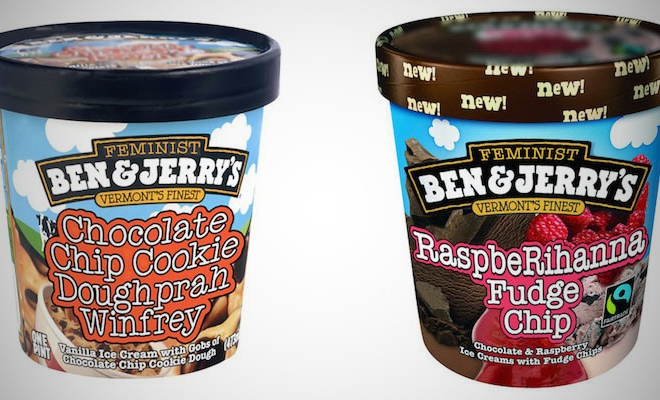 Fast Food Catering
The Strange and the Familiar in Ice Cream Flavors
By
|
Ah, ice cream! The cold, creamy and comforting food that every child and child-at-heart covet in happiness and sadness. But every ice cream fan has his or her favorite flavors, whether it's rich rocky road or raw horse flesh.
Wait, what? Yes, indeed, ice cream comes in a wide range of both familiar and strange flavors, the latter of which can either tickle your taste buds or kill your appetite. Let's take a look at a few of these flavors so you can expand your repertoire.
Strange But Edible Flavors
Keep in mind that one man's poison is another man's passion so these strange ice cream flavors shouldn't be so easily dismissed. You never know whether you will actually like one of them, especially when you have adventurous tastes in food.
Raw horseflesh flavor isn't exactly a bestseller even in Namja Town, an amusement park in Tokyo, because it's an acquired taste. But so are the Yakisoba, Squid and Cow Tongue flavors! This is Japan so you can't expect any less than weird culinary offerings where Westerners are concerned.  
But Japan doesn't have a monopoly of weird ice cream flavors. You will find dozens of ice cream makers who push the boundaries with flavors like horseradish, maple and bacon with Jack Daniels, and foie gras (i.e., black truffle, mustard, and caviar), to name a few. You can even find blue cheese ice cream, which is just as it sounds.
Familiar and Comforting Flavors
But if you want the familiar comfort of the ice cream flavors you grew up with, you just need to look at a list of Ben & Jerry's catering prices for ideas. You will find the flavors of your innocent childhood and of your adventurous youth, even new favorites that your mature palate now enjoy.
Here are a few of the bestselling ice cream flavors from the well-loved ice cream brand.
Salted Caramel Core satisfies the sweet tooth of caramel lovers.

Strawberry Cheesecake tickles the taste buds with its rich strawberries and thick graham cracker swirls.

Chunky Monkey combines the joys of bananas, chocolate and walnuts.

Phish Food is characterized by marshmallow swirls that dance around in your mouth before melting.

Americone Dream is the perfect balance between sweet and salty so no wonder it's a flavor fit for sad and happy people.
You will love the Tonight Dough, Chocolate Fudge Brownie, and Chocolate Chip Cookie Dough, as well as the Half Baked, too. No matter your choice in ice cream flavors, you should continue loving the cold treat, for better or for worse.