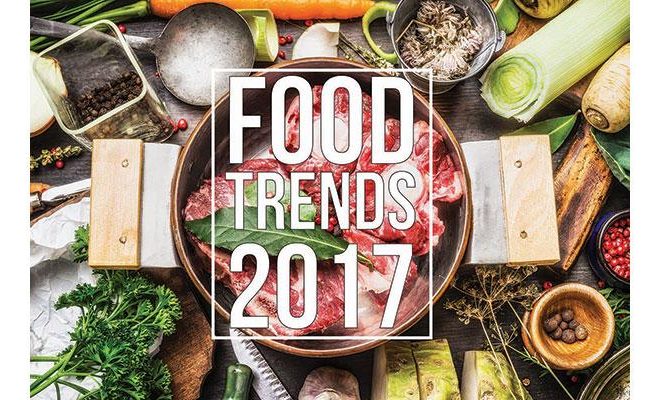 Dine In Catering
The Strongest Food Trends in 2017 So Far
By
|
Every year, we are on the lookout for the upcoming trends in the succeeding year. While there have been misses, as is the case for all types of yearly trends in other industries, there have also been hits. Here are a few of the strongest food trends for 2017 that we have seen so far.  
Instagram and the Foodie's Journey
While there are many other social media sites, such as Facebook, YouTube, and Twitter, foodies consider Instagram as the best site for letting the world know about their culinary journeys. Just take a look at the Instagram accounts of celebrities, chefs, and food critics, among others, and you will observe more food porn posts in comparison with others.
This isn't surprising since food in contemporary times isn't just about sustenance. Food is also about sharing your personal experiences by showcasing the cuisine of the places you have visited. Food in many instances is also about social status, perhaps even of keeping up with the Joneses for, indeed, not everybody can afford to dine on a regular basis at a Michelin-rated restaurant.
So, even before you take the first bite or the first sip, be sure to snap an Instagram-worthy photo of your food and drinks. And don't forget to upload it for the world to see!
Going Loco Over Taco
Instagram is also where one of the largest food trends is also being showcased – tacos! These are Tex-Mex favorites that every foodie should try at least once in their lives with most actually loving it so much they become regulars at Tijuana Flats, among others.
The increasing popularity of tacos doesn't come as a surprise since these are filling, satisfying and flavorful in every way that matters. Diners can also build their own tacos, thus, expanding their culinary horizons.
Drinks with Little to No Alcohol
While beers, wines and cocktails, among other alcoholic drinks are still popular in bars, pubs and restaurants, the popularity of low to no-alcohol drinks is on the rise. There are many reasons for it including surveys showing that Generation Z are less likely to drink than the previous generation.
Instead, the Generation Z value the quality of their drinks more than the quantity of their drinks. We expect more talk about apparently exotic topics like charcoal-activated water, turmeric shots, and even cold-pressed fruit and vegetable juices. You may want to know more about the new mocktails that are being introduced and, more importantly, to enjoy every last drop.  
Other food trends that may or may not be up your alley are the use of sea vegetables, pickled vegetables, and insects. Whatever your personal tastes may be, just enjoy the ride because life's too short to pass up on food!