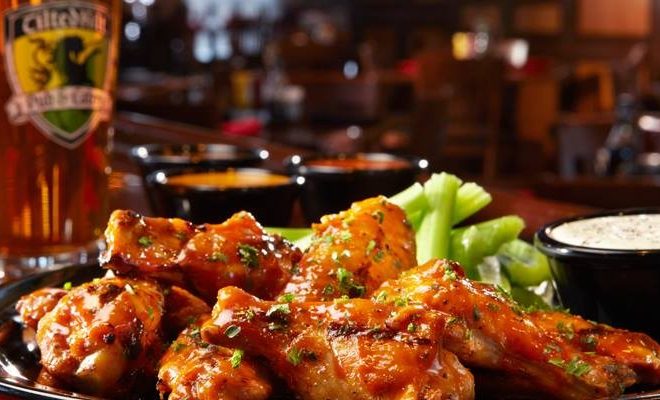 Dine In Catering
When Eastern Flavors Meet Western Chicken Wings
By
|
Buffalo chicken wings has become an American culinary staple and we can certainly understand why. The delicious contrasts between the crispy chicken skin, succulent chicken meat, and flavorful sauce are just too strong to resists, especially when you're in a top-rated chicken wing-centric chain like Buffalo Wild Wings.  
Different Sauces Used
But like many things quintessentially American, the chicken wings have also been the subject of fusion cuisine, as cliché as that sounds. In fact, these are prepared and presented in different ways with each restaurant having its own take on the treat. But for the most part, the chicken wings are deep-fried with their skin on before these are served with the diner's choice of sauce.
And this is where the chefs can unleash their creativity in creating a wide range of sauces! In most restaurants, the number of sauces can range from three to more than a dozen so customers will always have a choice. Woe is the restaurant that only has a couple of sauces for their chicken wings!
You will find several sauces to spice up your chicken wings. The East-West fusion is evident in sauces like:
Traditional Buffalo sauces in varying degrees of spiciness

Teriyaki sauce

Lemon pepper sauce

Palm sugar with Philippine lemon sauce

Sea salt and Sichuan peppercorn

Gochujang sauce

Garlic and fish sauce
With the freedom that chefs enjoy when it comes to food experimentation, we can expect more chicken wings sauces to be invented!  
Different Tastes in the Treat
Just as with all types of food, each individual has his or her own taste preferences in chicken wings. You may like chicken wings with still-crispy skin while the sauce doesn't make them soggy. Your friend, in contrast, may like a liberal dousing of the sauce so that it can be used as a sort of dipping sauce, too.
Regardless of your preferences, nonetheless, the appeal of chicken wings is mainly in their irresistible structure. When you see them on a plate, you just want to pick them up and polish them off until only the bones remain.
Chicken wings are also great finger foods, especially during football season. You can get a few drops of the sauce here and there, as well as have your fingers colored with the sauce, but nobody minds! Why? Everybody's just too busy with his and her own chicken wings feast.
Plus, chicken wings is a communal food. You can share it with your family and friends without fear of them ever running out. You just have to order more of the savory stuff and the feast goes on.