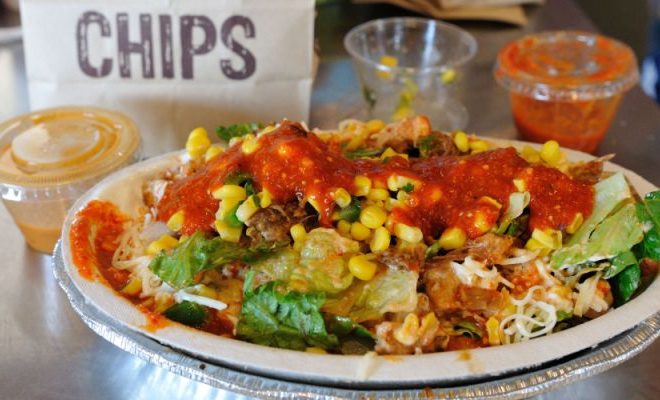 Fast Food Catering
Easy Yet Fun Rehearsal Dinner Ideas
By
|
The rehearsal dinner has an ironic feel about it. On one hand, it can be a time to sit back, relax and spend quality time with your closest family and friends, as well as your wedding entourage, after the hustle and bustle of wedding preparation. On the other hand, it can also be a source of stress because of the myriad details involved – when and where to give it, who to invite, and who will pay, among other considerations.  
Fortunately, you don't have to be so stressed about the rehearsal dinner that you will want to skip it! You can look at these easy-to-do fun ideas that will make the rehearsal dinner more fun and less stressful.  
Taco Party
Who doesn't love Tex-Mex food? With Tex-Mex food on the table, you and your guests will not only get delicious and nutritious food but you will be in a more relaxed food. You don't even have to worry about the menu since you can order from Chipotle a few days before the dinner and then have it delivered a couple of hours before the event.
You can just add a few more venue décor, such as small fiesta flags, and get the party started. You may even ask your local Tex-Mex restaurant about a food truck serving your guests with their favorite fare.   
Backyard Barbecue
The great thing about rehearsal dinners is that these can be completely different from your wedding reception. You can then throw an informal backyard barbecue-themed rehearsal dinner tonight as a contrasting experience with your formal wedding reception tomorrow. You can also ask a local barbecue restaurant for its catering services just so you can get one thing out of the way.
Better yet, you may want to consider requesting your guests to bring their potluck contributions. You can be in charge of the barbecued meats while your guests can bring the sides, salads and desserts. You don't really have to be ashamed about it since your closest family and friends will likely understand your motivations.  
Game Day Fun
Just for the fun of it, you and your partner can also throw a game day-inspired rehearsal dinner. You will find that it doesn't take much preparation to pull it off, especially when your wedding date falls during games season. You can also ask your local restaurant to provide its catering services and you may add a few more "game day" items.  
You can even discuss about the possibility of adding ballgames into the mix, such as a few games of football or basketball, especially if you're in a park. You and your guests can be your relaxed selves, a break from the stress of the wedding planning and the formality of the wedding ceremony.