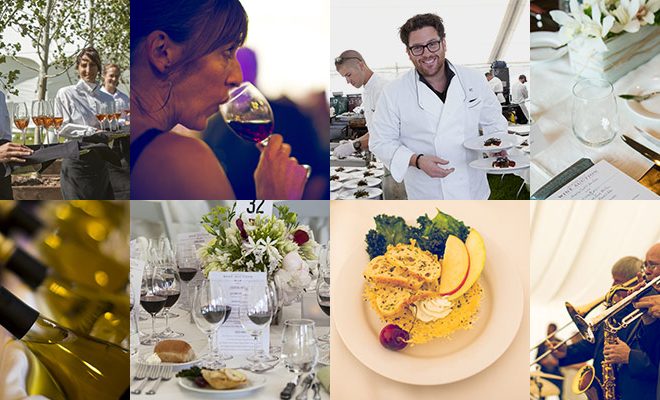 Dine In Catering
Why You Need a Caterer Who's Experienced in Events Like Yours
By
|
When planning an event, no matter how big or small, it is important to look at every detail to ensure that everything will flow smoothly. Especially if your good name will be put to the test with how the event goes, you should make sure to cover all your bases.
If your event involves feeding guests, one of the most important aspects is the catering. With all of the options available, starting your search can be overwhelming. However, if you want to narrow down your options, here's one important tip that you should keep in mind: go for someone who has catered to an event like yours.
Why? Here are a few reasons:
They'll know what menu items to offer. Of course, you'll still decide on the exact dishes, but if they have catered to a similar kind of event before, they'll know if you should opt for finger foods instead of dishes that will require tableware.
They'll know how to handle your guests more effectively. Certain kinds of events tend to have a specific type of guests. If your caterer has handled a number of occasions like this before, they'll know how to better handle your guests.
They can help you cover all your bases. Some caterers offer a wide array of services involving food and drinks, so if you tend to forget certain areas in your planning, a veteran catering company will be able to help you find loopholes in your checklist. Haven't planned for a wedding's open bar? They can provide baristas as well! Forgot to include a cake on your boss' retirement party? They can include one in your package.
They will be able to understand your nitpicking and endless particularities. They'll get that you want your party to go flawlessly. So, if you're being very particular about certain things, it's okay, they won't run for the hills.
If you choose a restaurant like the Olive Garden as a caterer, you can be familiar with what they have to offer. The major perk of working with a restaurant for an event is that they're not only extensively experienced in food service, but you know exactly what you can get from them. If there are additional things that they can do for you, they're just icing to the cake as you can easily manage your expectations with these places.
It doesn't matter whether your event requires a five-course sit down meal or a few tasty meat platters and sandwiches from Arby's – it's still always a good thing to work with an experienced caterer for your event to ensure quality results.