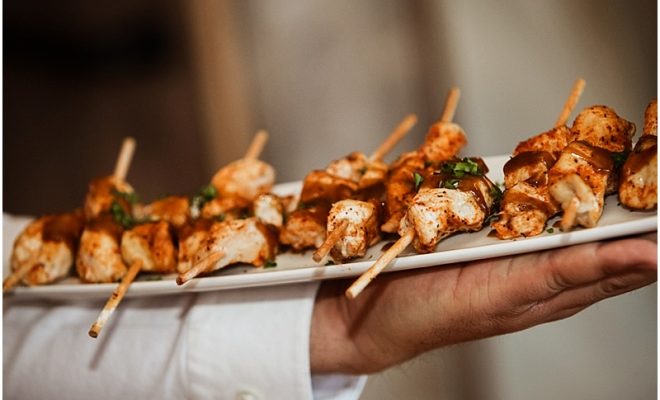 Dine In Catering
5 Things You Should Look for in Caterer Reviews
By
|
Reading reviews about caterers is essential if you're shopping around for a good service provider for your event. These things can give you some of the most useful information that can help make or break your decision whether to get a specific catering company or opt to get catered by Outback Steakhouse instead.
However, as not every review is reliable, here are some things you should look for in the reviews you read about your potential caterer.
The review's context.
The review should tell you what triggered their review to be as such. Did they have a good time at the event? Were they actually the ones at fault? No matter how a review is written, if there's some context, you'll easily be able to tell whether a caterer has done its best to provide great service or not.
The number of the same complaint.
Is the caterer you're eyeing receiving the same complaint over and over from different reviewers? This should raise a red flag about their services. However, also keep in mind that some businesses also have their bad days and that mistakes can happen. It's all a matter of how they resolve it and whether the same mistake happened ever again that should warn you about their services. If it seems like an isolated case, then you shouldn't worry too much about it, unless the very complaint is a dealbreaker for you.
The severity of the complaints.
Sometimes the complaints on caterers are ridiculously petty that you should easily ignore them. Others, however, are worth suing for. Make sure to weigh the complaints, so you won't get unprofessional caterers or those who don't even try and aren't even apologetic about it.
Reviews for events that are the same as yours.
Most reviews will tell you the kind of event they had so you'll know if the event is like yours and how the caterer handled it. Reviews of this kind will help you get a good idea how the caterer will handle your event, even though it doesn't guarantee the same exact kind of service.
Telltale signs that the reviewer is making up a review.
There are many things that can tell you whether a review is fake or not. Most fake reviews won't tell a personal experience or will be filled with praises for things that are ridiculed in other reviews. Stay away from these feedbacks.
Whether you're planning a big event or a simple one, finding the right caterer is essential. While Arby's meat platters are perfect for laidback bbq events at home, there are other occasions that might need a different menu, so looking for another good caterer is important.