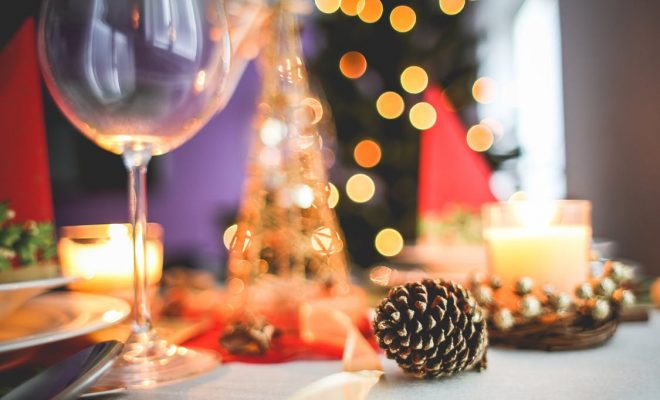 Fast Food Catering
Fun Alternative Concepts for Your Office Christmas Party
By
|
Another year over and another office Christmas gathering to organize. You prepare last year's decorations, reserve the room, and you are just about to contact the catering service to order the similar platters of sausage rolls and finger sandwiches you order each year when suddenly you realize, why not prepare something different for the group this year?
The corporate Christmas party is a perfect way to thank employees for their remarkable work throughout the year. Try to make the entire team feel appreciated and prized, and have some fun all at once. So pack away the mini-trees and cringe-worthy banners, and consider one of these fun Christmas party ideas.
The Amazing Race

– Inspired by the hit TV show, this is a Christmas bash and team-building activity rolled into one. Organize a scavenger hunt to various locations in your office building. It's more fun if you can invite clients and other stakeholders to host some of the pit stops. Throw "roadblock" challenges where participants are not allowed to proceed to the next phase until they have completed a particular task, such as accomplishing some sort of physical act. The last pit stop should be back at the event room, where a sumptuous feast and refreshing drinks by

Jimmy John's

 await the exhausted travellers.

Ugly Christmas Sweater

– Bring out those unpleasant Christmas sweaters in awful shades of purple, green and brown, the sweaters your Grandma gives you every year. Everyone is required to look for a sweater to wear to the Ugly Christmas Sweater party. Anybody who doesn't have a sweater will be provided with one of the extra sweaters you have, plus a pair of reindeer ears or other kind of humiliating accessories for good measure. You can decorate the venue with fun and bright decorations and offer a prize for the ugliest Christmas sweater.

Masquerade Ball

– If your team is on the casual side, encourage everybody to come dressed to the nines. In the invite you can possibly include some interesting facts masquerade balls and some links to mask-making tutorials to get them think of ideas for their own. This type of gathering is made for dancing, so be sure to hire a fantastic band. A reward for best-dancers and best-dressed is a must.
Choosing a theme for your yearly Holiday celebration is just the beginning of the fun. Holiday gatherings are the perfect way to get all employees together for some entertaining and cool activities. Whatever Christmas party theme you choose just enjoy and have fun!