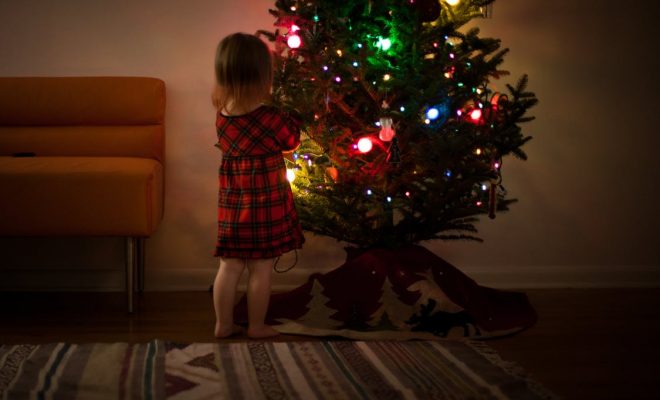 Dine In Catering
Planning a Kid-Friendly Christmas Family Gathering
By
|
Christmas Day is a day when extended families gather for a celebration and a feast, usually with three generations enjoying the holiday. But many adults in charge of the feast may not take into account the wee ones in the group, a shame considering that Christmas Day is traditionally a day for children.
Fortunately, it isn't too late to incorporate the following ideas into your holiday feast, if not this Christmas, then during the New Year's celebration and the holidays afterward.  
Add the Kids' Favorites
Many restaurants that provide catering services, such as Applebee's, have kid-friendly menus.  Be sure to ask about the dishes and desserts that kids will love so these can be added to your order. The cost will likely be affordable in comparison with making your own kid-friendly food.  
You don't have to order the entire shebang since kids will appreciate a couple of dishes and one dessert anyway for as long as these appeal to their taste buds. Besides, the older kids will likely get many of their food from the adults' table so it's one less thing to think about.  
Get Kid-friendly Utensils
The Christmas Day party usually means the best dining utensils from the porcelain plates to the silver cutlery are used by the guests. But you don't want the small kids with their less-than-stellar etiquette and coordination using them!
You should then give them utensils that they can use without fear of warnings and scolding from the adults in case of breakage. You can find high-quality plastic or cheap ceramic dining utensils that can be used for this purpose.
Provide Fun Entertainment Options
After the kids have opened their gifts, they will likely run around and disturb the adults without fun entertainment. You should then ensure that there are a few entertainment options available for them lest you find yourself dealing with rowdy kids.  
You don't have to buy new toys either since their gifts are already enough for it. Instead, you may want to organize 2-3 parlor games for the kids and adults, perhaps make drawing materials and videogames available. While you want the family to spend time together, it will not be possible for the entire duration of the party for obvious reasons.  
And don't forget to have fun yourself! Christmas Day and other holidays are meant to be fun so you don't have to be gung-ho about cleanliness and the like.  You will find that the best memories are made when there's a little mess involved.